---
Welcome to the Space Opera's Links & Information Page
---
These links will provide a contact point for other fans of the 1950's Exploration of Space. There are e-mail addresses, web sites of interest and even addresses of fans not yet on the web. This area is for links to other cadets, projects and resources for the advancement of the history of our favorite space heroes.
"Thanks for dropping by.
Cool your jets and enjoy ."

Spaceman's LuckCadet Ed
---
Special Thanks to Don Rosa for his Tom Corbett salute in our heading.
|...Cadet News...|...Cadet Connections (e-mail)...|...Cool Sites of interest...|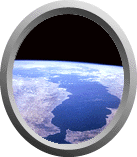 Site Links


Toy Ray Gun
Gene Metcalf's research site MUST be visited. Gene has pooled many of our childhood memories into an excellent site. The opening lines are all you need to know about the aim and goals of the site:
Welcome to a celebration and study of toy ray guns! Whimsical and zany, these fanciful objects conjure fond childhood memories of Buck Rogers and Captain Video, of backyard spaceships that blasted off for high adventure in the endless reaches of space.


SPINDRIFT ISLAND
Jim Ogden's site for Rick Brant fans is an excellent starting point for Rick's adventures as well as other series book adventures. Rick Brant is the hero of a series of science oriented mystery/adventure books published by Grosset and Dunlap, Inc. The books are similar to the more popular Hardy Boys and Tom Swift, Jr. The adventures take place all over the world, from New Jersey to Nevada to the Philippines to Egypt to Tibet. The books usually have some kind of science theme to them. Unlike Tom Swift, the "inventions" and "discoveries" are not pure imagination but were grounded in the science of the day. If you are interested in series books such as Tom Swift, Tom Corbett, etc, Jim's site is an excellent starting point .



Science Fiction Worlds of Jeffrey A. Carver
Science Fiction Worlds features information about the authors work and helpful tips for aspiring writers. Jeff is also a fan of Tom Corbett. Like many of us from that time period, he remembers the Grosset & Dunlap adventures. His site has been updated and contains a lot of new material. His latest work is featured here as a pointer. Drop by his site and say Hi.



Space Day ---
Space Day has come and gone, but the site is still very much alive. There are even more space activities on the site and we can look forward to future Space Day's !


Above the Blue Horizon:Science Fiction Art
Ed Rowles rocket ships from the 1950's have that "Sense Of Wonder " that Space Opera fans love. He has several other sites dealing with his artwork as well as web publishing. The rocket on the left is one of many 1950's Rockets on Ed's site. It is the Polaris on a fly by survey mission in a distant part of the universe.


Dreams of Space
John Sisson's salute to the Early Space Program through the books published during the 1950's and early 1960's is a must see for those who want to relive the promise of the Space Program. There are many excellent graphics from reference books featured on the site. NOTE: The page may download slowly due to the number of excellent graphics on the site. Just relax and allow the site to load, it will be worth the wait.


St Louis Science Center
The St Louis Science Center's display on Science Fiction through the ages. The display was featured in the April/May AIR & SPACE magazine article on Tom Corbett. The site features Science Fiction in print, Radio & TV with many examples of the genre. It even has a picture of a TOM CORBETT doll. Enjoy the display.


Science Fiction on Radio
Science Fiction on Radio has many links to old time as well as modern SF radio plays. Jerry Stearns maintains an impressive list of SF related radio sites across the web



Old Time Radio
Old Time Radio is the first and best old time radio site on the web. Sound bits, logs and other topics of interest for radio fans, including many sites with SF themes.


Hake's Americana & Collectables
Ted Hake has been in the collectables business for over 30 years and has one of the longest running mail auction catalogs for collectors. He has a webpage with Space Heroes for sale. Drop in and take a look at what he has for sale or subscribe to his mail order catalog. Tell Ted that Cadet Ed sent you. Good hunting.



Don Rosa's Web Site
The Life and Times of $crooge McDuck Yes I know it isn't really Space Opera, but Don is a fan and historian of many things. Anyone who likes good research needs to follow Don's work on the Disney Duck's and Unca' Carl Barks. Besides, Don draws a lean, clean, keen Tom Corbett. Maybe we can interest him in some work in Space Opera, hmmmm
E-Mail addresses:
Chuck Lassen. Chuck remembers aspects of the Tom Corbett show that many of us have forgotten. He and several other fans have been contributing their memories to the site via the Forum, articles and photos. It's always fun to return to "...the age of the conquest of space.." with fellow fans like Chuck.
Rory Coker. Rory is a physicist and a wealth of information on that Golden time period of 1947 to 1957. Rory's information is spread throughout the site correcting many of the "standard" facts found in the "research" books about the space heroes of the 1950's.
Bill Bainbridge. Bill has published two books about the space program, and one about science fiction. He currently works at National Science Foundation and has a research site which includes many survey questions about space flight and what future life in space may be like. Check out the Question Factory at http://www.erols.com/bainbri/qf.htm and be part of the survey.
Geoffery Tolle. Geoffery is working on a number of projects. His detective work has led to scripts and historical information about Tom Corbett and is in the process of re-recording the Tom Corbett radio shows into a digital format.
Bill Otto. Bill has been a real friend to this site and has supplied a number of graphics you see in the Tom Corbett articles. Bill is a collector with many unusual items in his collection, especially the store display of an early TV Guide which featured Space Patrol characters.
Judy Harris. Judy has an excellent page on Space Patrol that should interest all Space Opera Fans.
Allen Harris, Ph.D. Allen has his site at http://www.channel1.com/users/allenhar. Allen has insight into many of our longings for space as a professor of Astronomy as well as other talents.
Joe Sarno. See below for Joe's address. Joe has begun his move into cyberspace with his website . His logo is up and the rest should follow soon. Keep checking his site and drop a word of encouragement to him as he builds.
Snail Mail:
Joe Sarno's Comic Kingdom, 5941 West Irving Park Road Chicago, Illinois 60634. Joe published an excellent Space Opera Newsletter (SPACE ACADEMY NEWSLETTER) in the 1970's and early 1980's. His research will be appearing on the Space Opera Site in the near future. Joe amassed one of the largest collections of nostalgia items in the Chicago area. In 1980 he concentrated on just the 1950's space collectables, which are on permanent display at COMIC KINGDOM. Drop in on Joe and tell him Cadet Ed sent you.
GALAXY PATROL NEWSLETTER: c/o Dale Ames 144 Russell Street Worcester, MA 01609. Galaxy Patrol is a news and information letter dealing with all aspects of the 50's Space Opera. Dale has kept the flame going for over 12 years and his contacts are the legend's of our hobby. The newsletter contains many interesting and informative articles from all over the country and is a must for all Space Opera fans. The current price is $10.00 / make checks payable to Dale Ames. The newsletter is published on an irregular schedule.
Comments & suggestions may be sent to the Solar Guard Academy